DENTAL LABORATORY
ANDREJA LOJEVEC
"We create smiles."
Dental Laboratory Technology is both a science and an art. Since each dental patient's needs are different, our duties are comprehensive and varied.
Our goal is to consistently fabricate high-quality dental restorations and appliances, combining artistic craftsmanship with the latest technology to provide optimal performance and natural-looking beauty.
Our priority is to help our dentists delight their patients by optimizing the blend of natural esthetics and function.
SERVICES
All- Ceramic and Metal- Ceramic coating
PVD Advanced coating
Immediate- Temporary dentures
Individual zirconia abutment
Determination of color through photography
Smile design
3D- Printed clinical crown lengthening
"Let's create a beautiful smiles." -Andreja Lojevec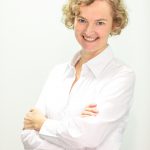 DENTAL LABORATORY ANDREJA LOJEVEC