EXPLORE THE WORLD
OFF ROAD.
'Traveling- it leaves you speechless, then turns you
into a storyteller.'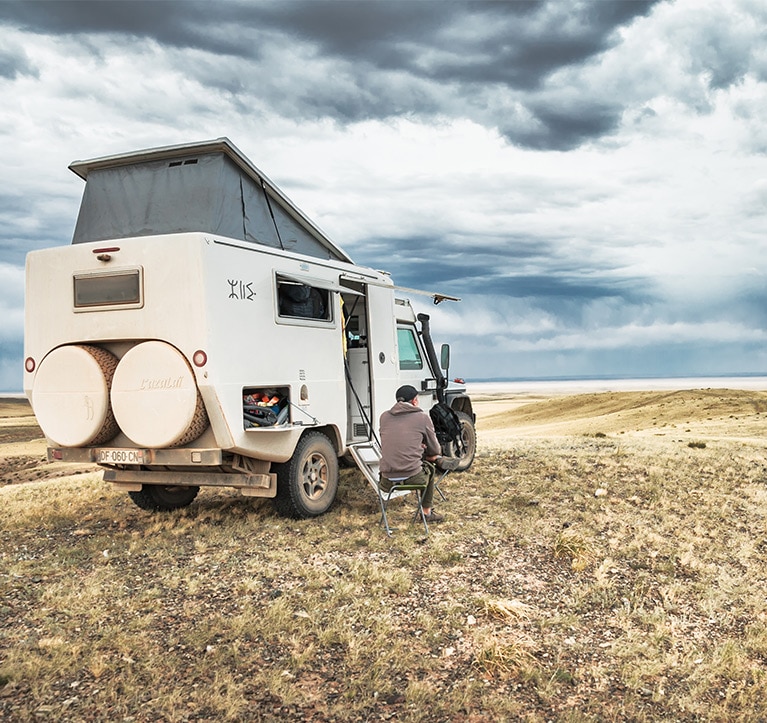 Sabina Mišmaš
OFF ROAD TRIP TO MOROCCO
Are you ready for some African adventure?
After our splendid summer off road adventure with our german friends, discovering a beautiful land of Greece- this time Evian island, we only had a few days to get home to Slovenia, unpack and repack our mobile photo office headed towards Morocco.
We made a stop in Stuttgart, Germany in ORC for some TLC. (To be exact… 55 new stallions and two Recaro saddles on our way and a few minor upgrades as well…)
Now we are curiously waiting for our mobile office to appear from the corner, so we can finally start our journey towards France.
TRAVEL WITH ME
ON INSTAGRAM
Cannot get other user media. API shut down by Instagram. Sorry. Display only your media.